Essential oils are all the rage these days, and teachers - more than ever before - are using them in their classrooms and in their everyday lives. What's the deal?! Since not every classroom and school has the ability to diffuse oils in their classroom environments, I compiled a list of the 5 essential oils and oil blends that are perfect for every teacher. The oils I'll be referring to are all from Young Living Essential Oils.
I think the one commonality among teachers is...germs. Yep. They're everywhere. A roller
(you can buy some great rollers off Amazon here)
with essential oils that promote a healthy immune system is a tried and true way to boost your health and wellness to fight off the inevitable kid germs!
This is the blend I like to use;
I roll this on the bottoms of my feet and on my spine every night before bed. Sickness, be gone!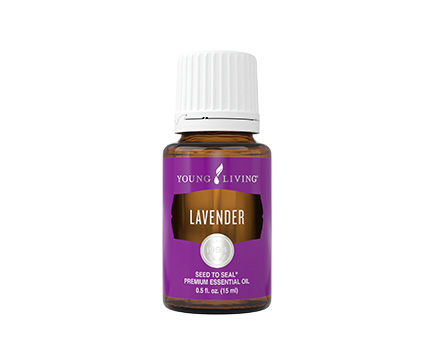 I think sleep struggles are the number two commonality among teachers! After a tough day in the classroom or during testing season, I would often find myself counting sheep WAY past my bed time because I simply couldn't turn off my brain. Insert LAVENDER. It has calming properties like no other and is such a healthy way to promote a restful night. Lavender is an oil I never go without (like...I literally only order two at a time so I always have a back up!) because it's in my diffuser every night. This is also a good one to add with fractionated coconut oil in a roller, like the wellness roller above, to roll on your wrists and feet!
Umm, did I mention germs?! Our classrooms get SO dirty with all of the little (or big!) hands touching everything in sight. The beauty of our jobs is the hands-on nature, but it also means that things simply get grimy. The Thieves cleaning line is an incredible cleaner. Check out
this article
to learn how it works so much more effectively than standard drug store cleaning products! Thieves is also totally toxic free so it's great for cleaning manipulatives and toys that end up in...unspeakable places sometimes. The best part is that it's SO concentrated, so just a capful in a spray bottle topped off with water does the trick, so the cleaner lasts forever!


















I LOVE this oil. First off, it smells amazing - hard to deny. Essential oils do so much more than just smell pretty, but I can't deny that! Envision is a oil that promotes creativity and productivity which is PERFECT (and needed) for lesson planning. Whether you're trying to brainstorm a behavior plan that will actually work this time or you're preparing for a new unit, this oil is always a solid go-to to ensure that your head is in the right place.
Last, but NOT least - the oil I could not live without. JOY. Teaching is HARD. Yep, hard. I know we all truly love our jobs but that doesn't make them easy. We love our kids so deeply and it's challenging not to take on their emotions when a chair comes hurling at you, you hear a heartbreaking story about their past, or when your carefully crafted and totally differentiated math lesson just falls flat. When the paperwork is endless, when you accidentally forget to follow up with a parent, when the Sunday scaries are all too real. The Joy oil has replaced my perfume, and I dab it on my wrists and neck daily (and by that I mean hourly). It's not a particularly inexpensive oil, so I used my points from Essential Rewards to get a hold of it, and now I know it's one I need. This oil doesn't take away my paperwork, grade essays for me, or miraculously make behavior plans work effortlessly, but it does help boost my mood and create a sense of joyfulness in my daily chaos. There's not one teacher I know that doesn't need that!
Chances are if you're a teacher, you're also a serious caffeine drinker! Whether it's coffee, tea, or Diet Coke... we all have our vices that allow us to keep up with the kiddos all day and keep us awake during our prep periods! I used to drink 3-5 cups of coffee EVERY.DAY. (sometimes more!). Granted, I love coffee, but I also started to NEED it. I now drink one cup in the morning, and squeeze one of these Ningxia Nitros into my Lacroix at lunch (you can also drink them straight out of the tube or mix into ice water!) and it keeps me going through the day, no problem! They're full of antioxidants, nutrients, and natural sources of energy so you're not falling asleep AND downing tons of sugar and carbs just to stay awake. I literally love these little things!
So with all this being said, how do you get a hold of these amazing bottles of goodness? Theres a few ways.
1.)
The easiest, most cost effective, and best way to get started using Young Living oils is grabbing a starter kit!
The kit includes a high quality oil diffuser, the 11 most popular oils (including lavender, like I mentioned above!), and a bunch of samples (including Ningxia AND Thieves cleaner!). After you buy a starter kit, you forever have access to 24% off all retail prices of oils on the site.
If you sign up using my link, you get to join our amazing oils team where you have access to an instagram and multiple facebook pages where you can learn about all of your new oils and products as well as ask any question you have on how to get started! Also know there's never an obligation to buy oils, or to sell them! I also have promos every month so you'll get some extra goodies sent your way just for
signing up with my link
!
2.) You can always purchase Young Living products on their retail site! Prices are more expensive as a retail customer rather than after you've purchased a starter kit, but all of the products are still there and available.
You can check out the retail store using my link here!
Are you an Essential Oil user? What are your teacher must-haves?
Have questions about diving into the world of EO's? What are they? Comment below!
Love,
Allie
This post contains affiliate links to get you right to the product. Any purchases you make using these links helps to support my blog so I can continue sharing and collaborating with you.