So, admittedly, I can't miss teaching my class about the Winter Olympics because I am obsessed with watching them. I figure skated for 10 years and I watch competitive skating like other people watch football (yes, complete with yelling at the TV!). But selfishness aside, the Olympics is a seriously awesome event to teach during! It's a world-wide event that our students should know a little something about. Plus, you can add in so many academic skills to make it such a fun unit of mini-lessons!
Read Alouds
Some Olympic sports are a little more common than others... (think skiing vs. luge!), so creating exposure and background knowledge is hugely important!
I love to read one per morning, discussing the sport, any questions, and during an afternoon transition time, watch a few videos of the sport in action. If you're doing this unit during the actual Olympics, you can time each book to be when these athletes are competing, and show gold-medal performances on the Olympics YouTube channel!
Here are some of my favorite books - including a new one that is just about the 2018 Winter Olympics!
A mix of fiction and nonfiction is good, but this is a real event! It's a great time to focus on non-fiction text and non-fiction text features, which in some of our classrooms may not always take the forefront. Great time for exposure!!
Crafts
I know crafts can sometimes get a bad name, like they're a waste of time. No way! If you really strategically plan out a craft, you can add in language practice, direction following, 1:1 correspondence, turn taking, sequencing, social skills, attending to task, frustration tolerance, and even STEM!
I LOVE these ideas from Activity Village!
Blow Skiing... so cute.
Curling game - great for explaining a sport they will likely not know exists.
Make a ski-collage - would love to do this with pictures of actual skiiers in the games!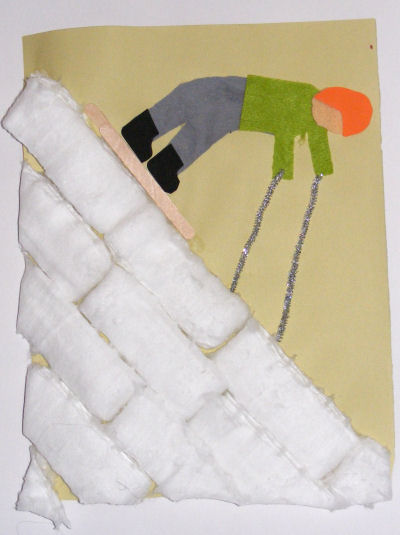 Medal Count
My favorite activity to do with my students is to complete a morning medal count. We will be tracking the medals of Team USA each morning and watching videos of their performances/games. This is an awesome way to reinforce graphing, data collection, tally marks, and reading a table. And, I came prepared! Check out this freebie from my
Teachers Pay Teachers store
to keep track of 10 Olympic sports!
And an extra fun thing? MadLibs! These are great if you're working on parts of speech and have a few extra minutes during a transition time.
What are your favorite Olympic themed activities? Comment below!
Love,
Allie
This post contains affiliate links to get you right to the product. Any purchases you make using these links helps to support my blog so I can continue sharing and collaborating with you.